Trinidad & Tobago is the southernmost nation in the Caribbean. This pair of islands is blessed with tropical rainforests and rich soil. Our products come straight from our farmers that are adhered to International Agricultural Standards. They are then taken to our multipurpose facility where they are prepared, blended and packaged with pride by hand by US FDA PCQI Certified Personnel to give the Artisan Caribbean Flavour whether it's our tea or dried seasonings. This meticulous process gives our product a shelf life of 2 years. Refrigeration is not needed.
Our Teas, Herbs & Spices are packaged in resealable Kraft pouches that have been made from sustainable stock. These pouches are verstitle and we encourage our customers to reuse as they see fit. 
We have selected zein fiber tea bags as our flavour delivery system. Zein, a food safe version of the non-woven fibre is made from regenerated protein fibers made from corn and maize.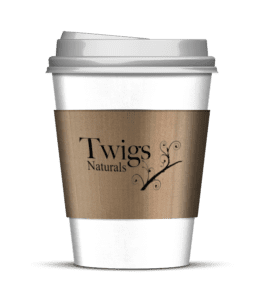 Having the right vessel to enjoy your favourite cup of tea is important. Not every time you are ready to sip on some tea reusable drinkware is available. That's why we use compostable cups, sleeves and lids.
The Green Economy Coalition is the world's largest movement for green and fair economies. CANARI (Caribbean Natural Resources Institute), a regional institute with membership in the coalition.
CANARI's focus has been on developing the green economy and pathways for transformation of the economic development models. We are proud to have been the subject of their outreach Programme.